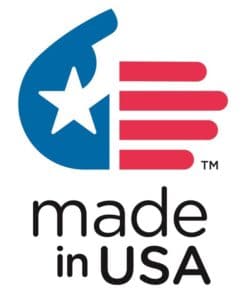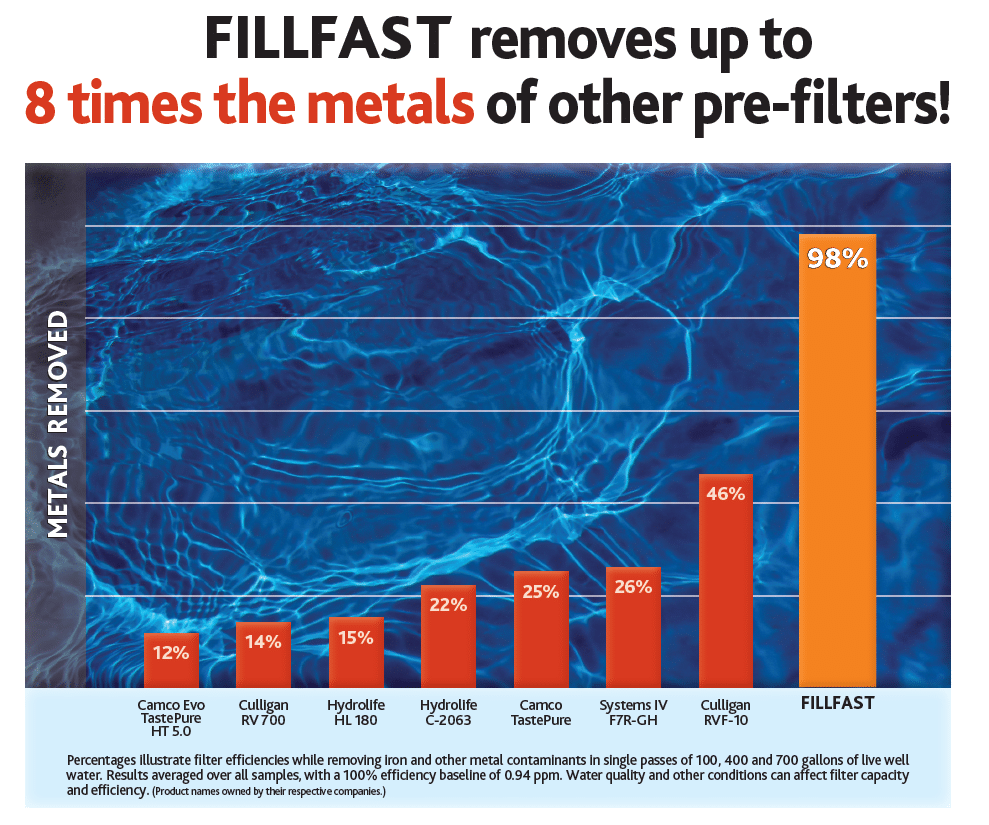 The Aqua-RV™ brand of metal removal and water softener products provide stain-free, odor-free  and soft water for your recreational vehicle. Whatever RV you own, from a Class A to a travel trailer, you can now have soft water that is odor-free and metal-free at your site.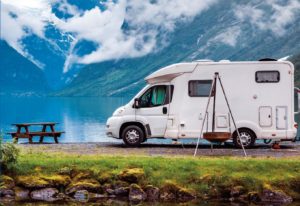 While there are other water filtration systems and water softeners on the market, none offer the advantages of the Aqua RV systems. Our FillFast pre-filter systems use Aqua RV's patented MetalXtract® filters consisting of a non-toxic metal-binding polymers laminated between two layers of filtration media. The FillFast dual filter system is designed to remove high levels of stain-causing metals and odors from water.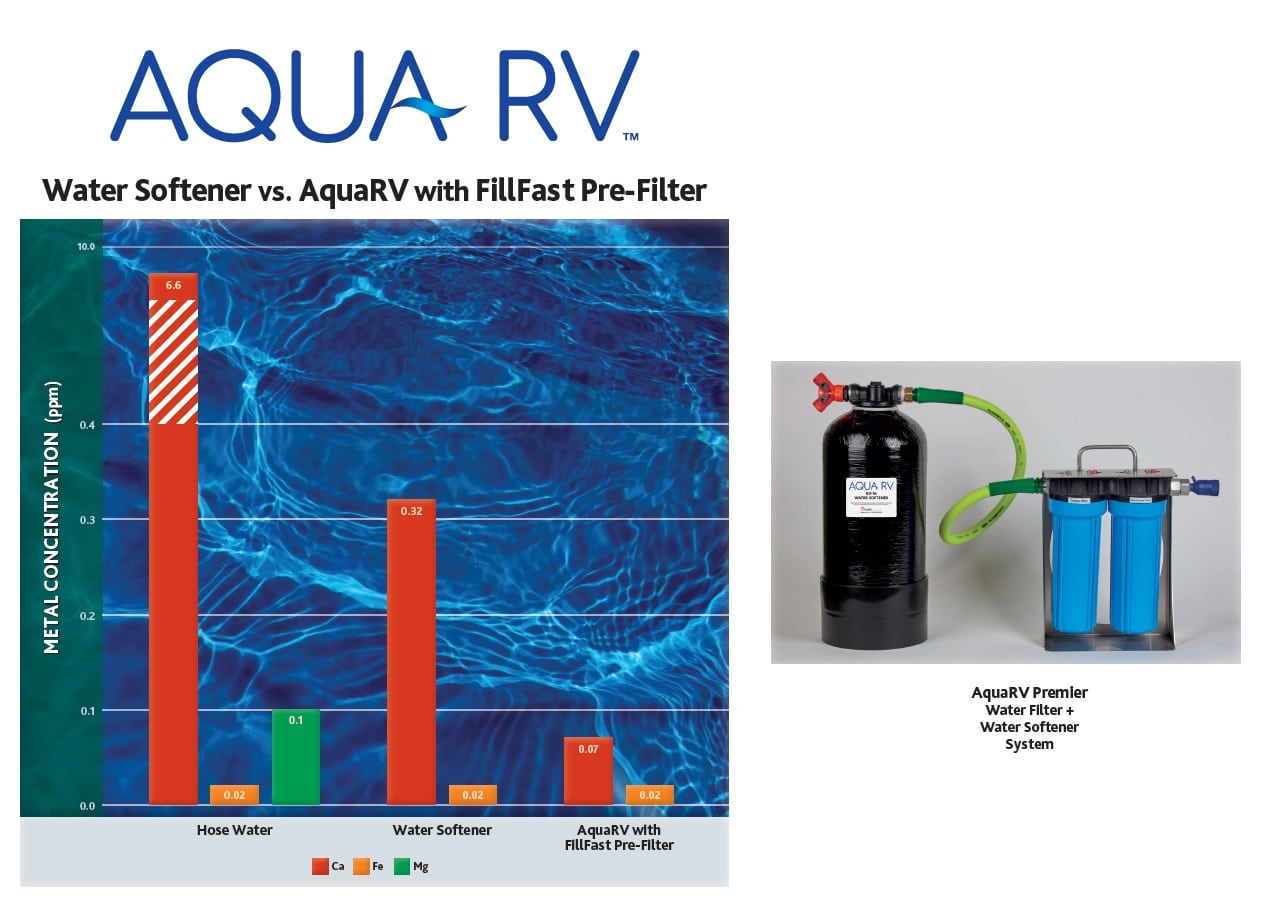 For those RV enthusiasts searching for portable water softener systems, Aqua RV's 10,000 grain and 15,000 grain systems are economical, easy to install, and are recharged with regular table salt! These systems come complete with a water meter, 3-foot water hose, and test strips to measure water hardness. When paired with our FillFast pre-filter system, these water softeners exhibit improved performance, almost equivalent to RO (reverse osmosis) systems, and longer resin life.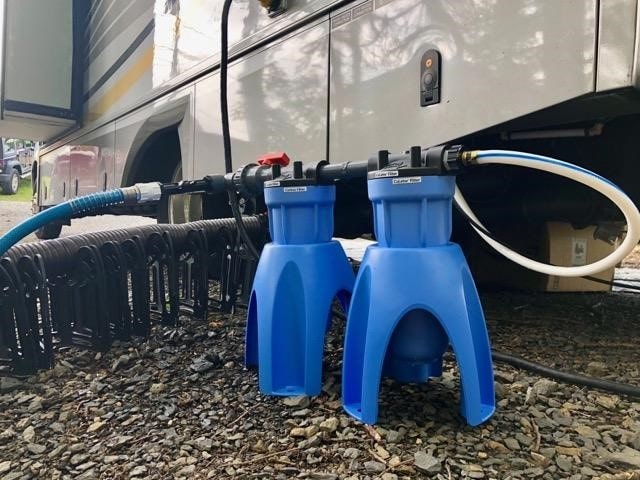 With the Aqua RV line of patented water treatment products, stain-free, odor-free, soft water is now possible for every RV at every campsite.
FILLFAST® Metal Remover and Water Pre-Filter is proudly manufactured in the USA by Periodic Products Inc.