Aqua RV's FillFast RV is the perfect way to treat well water or any water for your rv, camper, or campsite.  The patented MetalXtract filters remove all the rust, iron, and stain-causing metals from your water.  Just set up the system and let the water flow through.  It flows at 6-10 gpm.  Why is FillFast so much better than other systems, it is because this two filter system uses a pleated carbon to improve the quality of the water by removing sediment and particulate, and the MetalXtract filter removes the hard to filter metal ions, which are the ones that cause staining and water discoloration.
Use the FillFast RV as a water pre filter, or use it as a rv inline water filter, rv water filter system.  It is the best rv water filter system available.  FillFast RV is great for rv water tank pre filter and removes high levels of dissolved solids and metals–metals like rust, iron, copper, manganese, cobalt and even lead.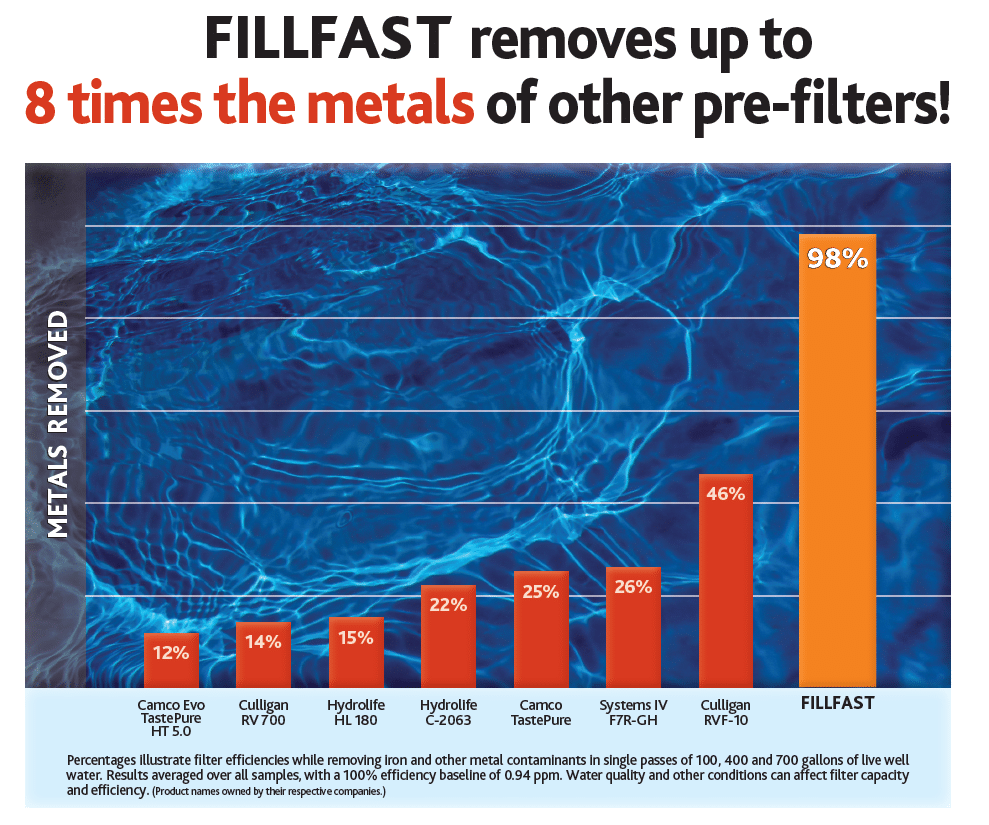 Compared to other RV filters, FillFast and MetalXtract is better by far!
Watch the MetalXtract filter remove high levels of iron from water.  This makes the white filter turn orange/brown.  The left side is contaminated water going into the filter.  Notice how the water coming out on the right side is clean.  The filter turns color because the patented polymers grab the metals out of the water and INSIDE the filter.  This is patented technology and works the same on other metals! MetalXtract removes iron, copper, manganese, cobalt, mercury, and lead.